Welcome to Lowrys Animal Hospital
Your Veterinarian conveniently located near Chester, Rock Hill, York and Union, SC
Call us at 803-581-8387
Have a question? Our staff is here to help! Call us at 803-581-8387!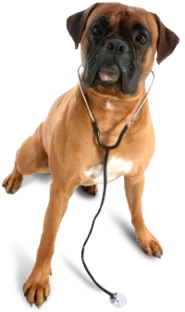 At Lowrys Animal Hospital we are devoted to providing the best care possible for all of our patients, big and small alike. We provide a clean and friendly environment for everything from routine care and prevention to surgeries and diagnostics. We will treat and care for your pet as if they are part of our own family. Our friendly, knowledgeable staff will always be ready to answer any and all questions and concerns that our clients may have about their pets. We provide a state of the art facility with even more improvements planned in the future.
We have a number of resources for you to learn about how to take better care of your pets. The best veterinary care for animals is ongoing nutrition and problem prevention. If you want to ask a question call 803-581-8387 and we'll promptly get back to you. Lowrys Animal Hospital in Chester, SC is very easy to get to, and you can find directions on our Contact Us page. You can also subscribe to our newsletter which is created especially for pet owners in Chester, Rock Hill, York, Union and surrounding areas. In between your veterinary visits, your pet will benefit from you reading these free informative articles.
At Lowrys Animal Hospital, we treat your pets like the valued family members they are.
Dr. Katrin Phillips | Veterinarian
Lowrys Animal Hospital | 803-581-8387
2501 Lowrys Hwy
Chester, SC 29706